Successful organizations need a structure that supports the results they seek to achieve. Management performance can be enhanced and staff productivity can be increased if the organization has the appropriate practices to guide the work. These include:
• Organizational Strategy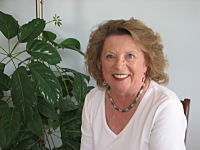 and Management
• Leader Development
• Policies and Procedures
Find out how these proven techniques
can help your business successfully navigate
today's tough economic times.
Post Katrina Survey:
What is the impact of disaster-relief
fundraising on nonprofit organizations?
© Copyright 2003-2005 M.L.Hanson . All Rights Reserved.